Web3 Builders Meetup #4 : Women Builders
mar. 19 juillet 2022
18:30 - 21:30
Pyratz Labs
mar. 19 juillet 2022
18:30 - 21:30
Pyratz Labs 7 rue Pablo Neruda, 92300, Levallois-Perret
Web3 Builders Meetup #4 : Women Builders
The best open mic and meetup for Web3 founders and investors in Paris Levallois !
Listen to an exclusive roundtable with Web3 Women Builders sharing insight and best practices for success.
3 selected web3 projects give a 5-minute pitch in English. They get juicy feedback from a cool jury made of PyratsLabs Partners.
Network: Meet with builders, discover brand new services and learn some tips about web3.
If you want to apply to pitch, please apply on our discord over there https://discord.com/invite/rA9sdRTyGG and follow the process.
You have to register here to get an access granted at our Head Quarters.
See you there !
mar. 19 juillet 2022 - 18:30 - 21:30
Pyratz Labs7 rue Pablo Neruda, 92300, Levallois-Perret
Billy Wonka
Des cadeaux sont cachés dans nos tickets. Si tu as la chance de tomber sur les plus rares, des surprises t'attendent.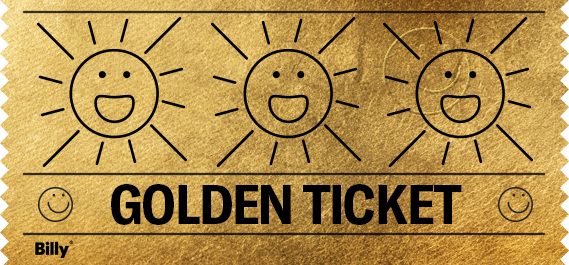 Billets
Gold
Choose between a 30 min coaching session with Bilal El Alamy, a lunch with the whole PyratzLabs team or an invitation to one of GO's professional E-sport events !
Line Up
+2
Karen Jouve (@Doors3); Nadia Filali (CDC); Claudia Lomma (NFT Business)